Investing might be intimidating, but it has never been easier to get started because of technological advances. Thanks to the rise of financial applications, you can now manage your portfolio, trade stocks, and monitor your assets from your smartphone. Yet, with so many financial apps on the market, determining which one is the best fit for your investment goals and budget may be difficult, so this article will help you find some of the best investment apps for UK and Australia and legit investment platforms to help you get started investing. All of these applications are the best investment apps for beginners to reach their financial goals, and they make investment simple for individuals who are just getting started with investing.
What are Investment Apps?
Investment apps are software applications that enable individuals to handle and make investments using their smartphones or tablet. These applications offer a user-friendly way to invest in various financial assets such as stocks, mutual funds, and exchange-traded funds (ETFs). Most investing applications include features such as real-time stock quotations, market news, investment strategies, and portfolio tracking. 
Investing applications are intended to make investing accessible and convenient for people of all levels of expertise. Several applications provide minimal minimum account balances and no fee trading, making it easier for newcomers to get started investing with little sums of money. Moreover, financial apps frequently feature educational information and tools to assist users in learning about investing and making educated decisions. Also, read Best Budget Apps.
Best Investment Apps
1: Betterment
The most effective app for automatic investment. With good reason, Betterment is one of the biggest and best investment apps UK and legit investment apps. The app offers reputable portfolios that are adjusted against your risk tolerance and when you need the money. The minimum needed is $0 for digital service and $100,000 for premium service. A management fee of 0.25 to 0.40 percent of assets is charged yearly.
2: Invstr
Invstr is an investment app that is especially for students to master the basics of investing. Invstr is what you get when you combine learning, designed to provide newbie investors a way to start into stocks, especially if you like games. The software combines a fantasy stock game in which you may assist in managing a virtual portfolio. The necessary minimum balance is 0$. Also, read Best Weather Apps.
3: Acorns
Acorns is one of the amazing investment apps on Reddit for saving money. Acorns is a financial software that offers smart advice, IRAs, and even a bank account. It made our list since it is a wonderful option for new investors who want to start small with micro-investing. Acorns customers may micro-invest utilizing the Round-Ups® function, which invests users' spare change in diverse ETFs. Users link their credit or debit card accounts to their Acorns accounts, and when transactions are made, the software will sweep the accounts to round up the prices to the closest dollar and then invest the difference.
4: Wealthbase
Wealthbase is the best app for trading games and competitions. Wealthbase is a global leader in stock market games, and it may be the most user-friendly investing tool for having fun and buying stocks available. You may schedule games with your pals to last up to 15 days or simply till the end of the day. $0 is the needed minimum balance. $0 for the first 5 participants. For up to 1,000 participants, the game charge is $20, plus five cents for each player every day. It is ideal for folks who enjoy choosing stocks and playing games in a social setting with friends and coworkers.
5: Wealthfront
The best portfolio management app. Wealthfront is one of the best investment apps UK  and the most significant independent smart advisor. It can handle your finances, whether it's in a money market account or an IRA, for a nominal cost. Wealthfront builds your portfolio from hundreds of ETFs, considering how much risk you want to accept and when you'll need the money. The necessary minimum balance is $500. Annual management charge of 0.25 percent of assets. It is also one of the best legit investment platforms.
6: Fidelity Investments
It is one of the best investment apps reddit and also the best all-in-one money management app. You may live with fidelity investment without any problem  – and get the best-integrated experience. To name a few, Fidelity offers an investing account, a bank account, an IRA, a business retirement plan such as a SEP IRA, bill payment, a savings account, a robo-advisor account, and even credit card accounts.
7: Robinhood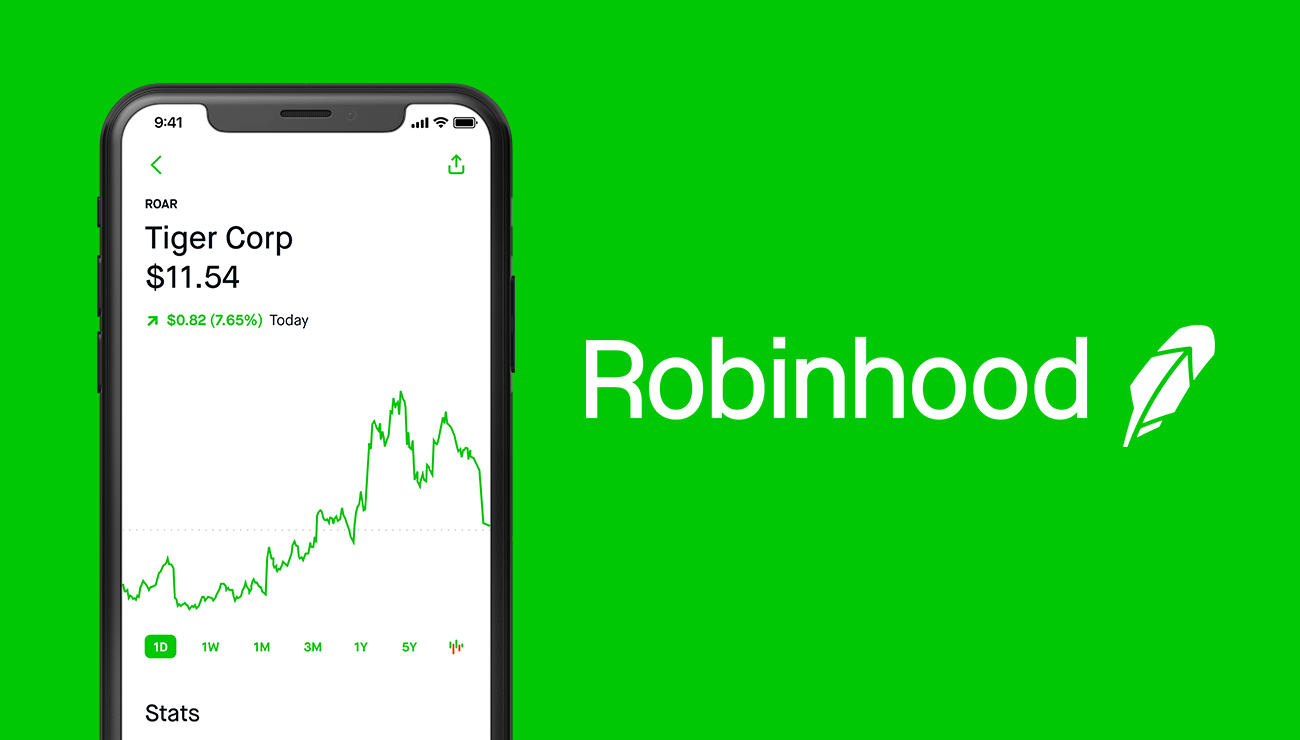 It is one of the best legit investment platforms. It is also an active trading app for students and one of the best investment apps for students. Robinhood was the first investing app to charge no fee for stock purchases and sales, prompting several other brokerages to follow suit. Robinhood is one of the amazing investment apps Reddit, like the other apps on our list, offers no minimums for opening an account and no minimums for starting to invest. Because Robinhood allows clients to customize their portfolios, the platform is perhaps suited for active stock traders who have researched and understand how the market works. Novice traders can participate in the activity but must be comfortable with the dangers. Also,r read Best Video Editing Apps.
8: Charles Schwab
It is one of the best and most legit investment platforms for newcomers. Charles Schwab is a terrific app for specialists, but it's also great for novices because of its tools. Schwab offers a wealth of information and education to assist novice investors to get up to speed on issues like investing and personal finance.  The Fees and needed minimum balance are 0$.
9: Ellevest
The most socially responsible investment app. Ellevest is not just one of the best robo-advisors but also the best app for socially responsible investing. Ellevest's objective is to assist female investors in making sound investment decisions, although anyone can be a client. Ellevest develops financial portfolios and programs for women's unique circumstances, such as lower lifetime earnings. $0 is the needed minimum balance. Monthly fees are $5 or $9. (or discounted annually)
10: Public
The best investment app on Reddit for learning about businesses. Public is also one of the best student investment apps, designed to teach novice investors about business and investment. You may trade stocks, ETFs, and cryptocurrencies on a public investing app, but what distinguishes it from the competition is its educational programming, which includes "town hall" discussions with business experts, and its podcast Public Live. Users will also have access to a social feed to share their stock selections with other investors. $0 is the needed minimum balance.
11: Fundrise
It is the best app for direct real estate investment. Individual investors may use the Fundrise app to invest in business properties with nearly any amount of money. The software gives information about prospective transactions, and you can then choose which ones you want to engage in. Yet, if you can bring more money to the table, you can gain access to even more exclusive opportunities. You may even reinvest your profits using the app.
12: eToro
eToro is one of the best investment apps Australia. The famous trading app from eToro is available for both desktop and mobile use (Android and iPhone). It is well-known for its copy trading tool, which allows you to replicate top users' transactions or a portfolio of stocks chosen by eToro. Like many of its competitors, the app delivers a good mobile experience and offers zero-commission deals.
FAQ's
What is the best investing app right now?
It is impossible to define which investing app is the "best" because different applications cater to different financial requirements and tastes. Betterment is a robo-advisor that specializes in automated investment management. It builds a personalized portfolio for each user based on their financial objectives and risk tolerance. It is ideal for those who want a hands-off approach to investing.
Which trading app is best for beginners?
Working with a robo-advisor is a good option for beginning investors. While purchasing individual stocks may be appealing, constructing a stock portfolio needs much research and discipline. ETFs provide quick diversification because, like mutual funds, they own shares of numerous firms (often dozens) yet trade like individual securities. (For a complete explanation of ETFs, see this page.)
How to invest in stocks for beginners?
Investing in stocks may be a terrific way to enhance your money over time, but you must approach it cautiously. These are some measures to take as a novice to begin investing in stocks:
Determine how you intend to invest in the stock market.

Choose an investment account.

Understand the distinction between investing in stocks and investing in funds.

Establish a budget for your stock market investment.

Concentrate on long-term investing.

Handle your stock portfolio.
Which is the best online investment?
Fidelity might be the most friendly investment broker available, making it an excellent pick for newcomers. This broker has everything and does it well, with exceptional customer service, especially over the phone, where you may receive a response to your comprehensive query in seconds.